A POST-APOCALYPTIC PUZZLE ADVENTURE
Puzzle Depot is a box-pushing, bug-squishing puzzle/adventure game, currently in development by Laughing Manatee Games! Successfully funded on Kickstarter, this ambitious puzzler will be our first commercial release. Currently we are finishing our second round of external testing and working hard to finish the expansive campaign mode. In the meantime you can whet your appetite by downloading our free demo at itch.io, featuring the very first level of the campaign!
The full game will also include a fully-featured level editor for creating and sharing your own devious puzzles with other players. This is the same set of tools we are using to build the campaign levels, including the ability to add NPCs, dialogue, and script cutscenes. We're very excited to see what you crafty puzzlers come up with!
Initial release will be on itch.io, as well as Steam (release date is still to-be-announced... but we're getting there!). For more information and project updates, please check out our Kickstarter page for updates!
FEATURES
Box-pushing puzzles that bring new ideas to an old classic!
Multiple puzzle solutions, optional rooms, and secrets galore!
Optional challenges! Can you finish the demo without taking ANY damage?
Lovingly crafted pixel art, just like the good ol' days!
An amazing, ambient soundtrack!
An offbeat sense of humor!
So many bugs... (the creepy-crawly kind, not the software kind!)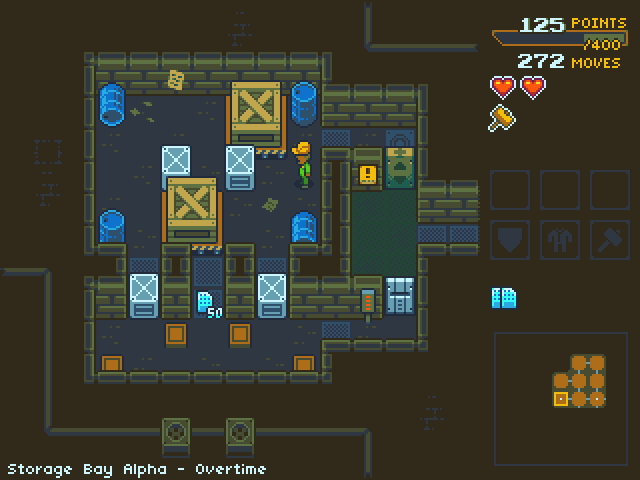 Challenge hundreds of meticulously designed rooms!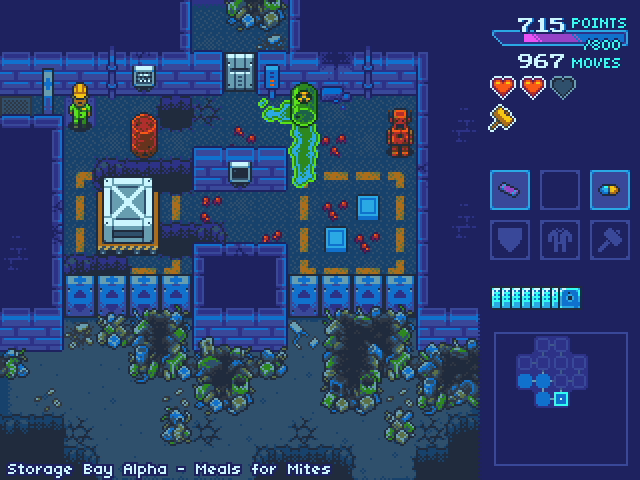 Discover a staggering number of object interactions!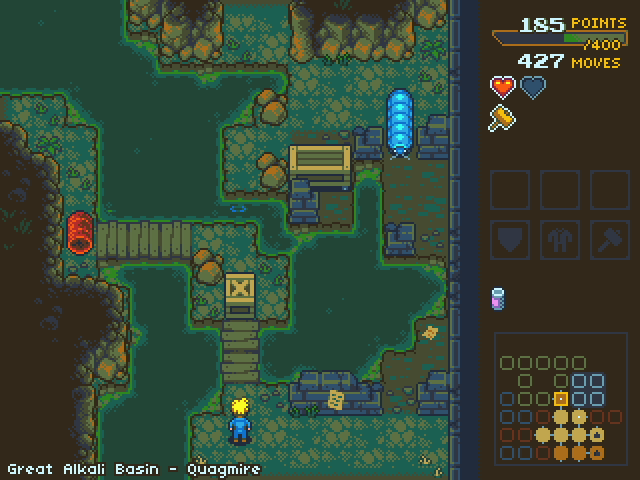 Explore massive levels chock full of secrets!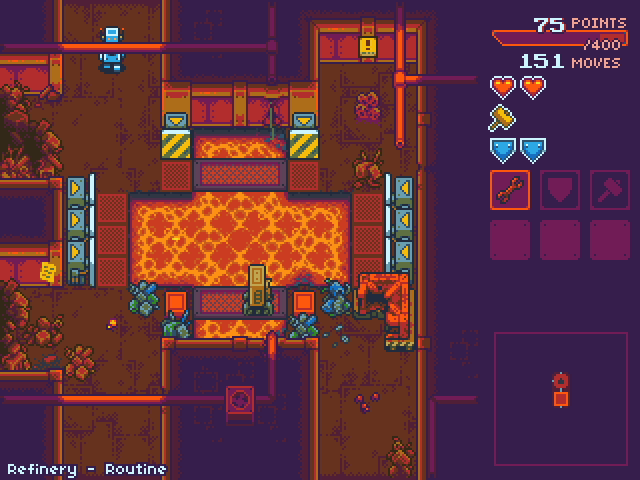 Fresh new dangers lurk around every corner!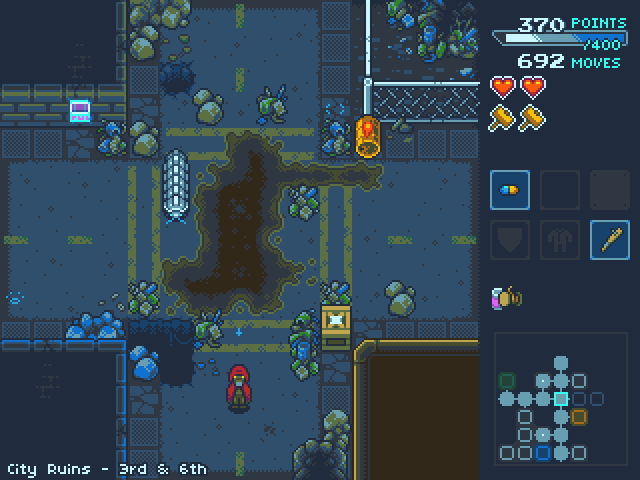 Lead an eccentric cast of characters in a desperate quest to save the human race from extinction!
PLAY THE DEMO
Check out the demo at itch.io!